Meet the GLO Support
Staff
Tatyanna is currently studying Political Science at the University of Wisconsin-Milwaukee with a minor in Psychology.  She plans to continue onto law school.
Tatyanna has seen firsthand the sometimes life-altering, effects personal injury has on an individual, which is why she is passionate about assisting Gende Law Office in serving clients who have suffered an injury or loss.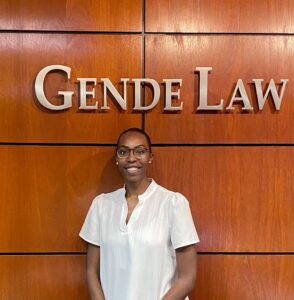 Andrea is a full-time student at Southeast Missouri State University, where she is pursuing a Bachelor of Science in Business Administration, with a major in Accounting and a minor in Pre-Law. Her goal is to attend law school.
Andrea enjoys working in the plaintiff's personal injury field because it is both challenging and rewarding. It's a career that enables you to help people and really make a difference in someone's life.